The OKDX RTTY Contest is December 20, 2014. Rules here.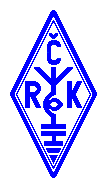 The Ten-Meter RTTY Contest was December 7, 2014. Rules here.
NEW! Logs Received Page for the 2014 Ten-Meter RTTY Contest here.
Links to all RTTY contest rules on the Records, Rules & Results page.
2Tone version 14.10a is now available on the Downloads page.
Can't find something? The old rttycontesting.com pages can be found here.
SAVE CW, RTTY, EXPERIMENTATION & NARROWBAND EMERGENCY COMMUNICATIONS ON THE HF BANDS. CLICK HERE!