Home
How to File Comments to the FCC Electronically
Learn how to build DigiRite on your own here.
The FT Roundup is December 5, 2020. Rules here.

The OK DX RTTY Contest is December 19, 2020. Rules here.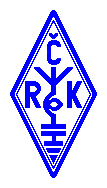 For a calendar list of all RTTY Contests, click the "Records, Rules & Results" menu above.
---
RTTY Message Length Calculator here.